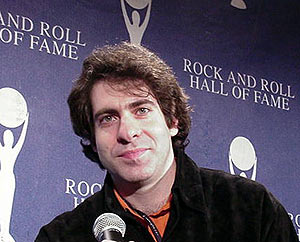 Steve hard at work and ...

Some sort of wise guy eh? …
Steve Merczynski is the main man at the New York Radio Source with a wealth of experience as a show host, program producer and interviewer on some of the biggest stations in the world. And he can take the flak ….As a regular stand-up comedian at many of the major comedy clubs in New York City, Steve is used to having just about anything thrown at him. Plus, having lived and worked in Berlin and London, he knows his way around….Now, he's working his way into every nook and cranny of the Big Apple….Before he gets thrown out, isn't it time you invited STEVE into YOUR radio home?