Plus, we run a regular package service of tightly edited programmes on contemporary issues.
Currently in production are:
"The Best of 7" -- A tight 3 minutes on the last seven days of American sports and international sporting events in the US, complete with clips of all-star athletes, coaches and fans!
"Meanwhile in America" -- highlights of US weekly news mixed with the week's top US pop hits.
"Big Apple Bites"-- the best sound-bites from the "Big Apple", New York City, featuring NY news, sports, entertainment, opinions, accents, and exclusive interviews from the city that never sleeps - presented by the SOURCE (which doesn't get much sleep either!)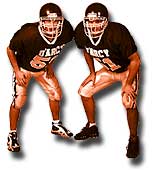 The Best of 7 ... sports coverage
from THE SOURCE.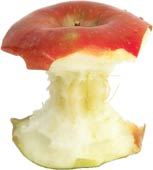 Big Apple Bites ... if it's happening
in NYC, we've got it covered.